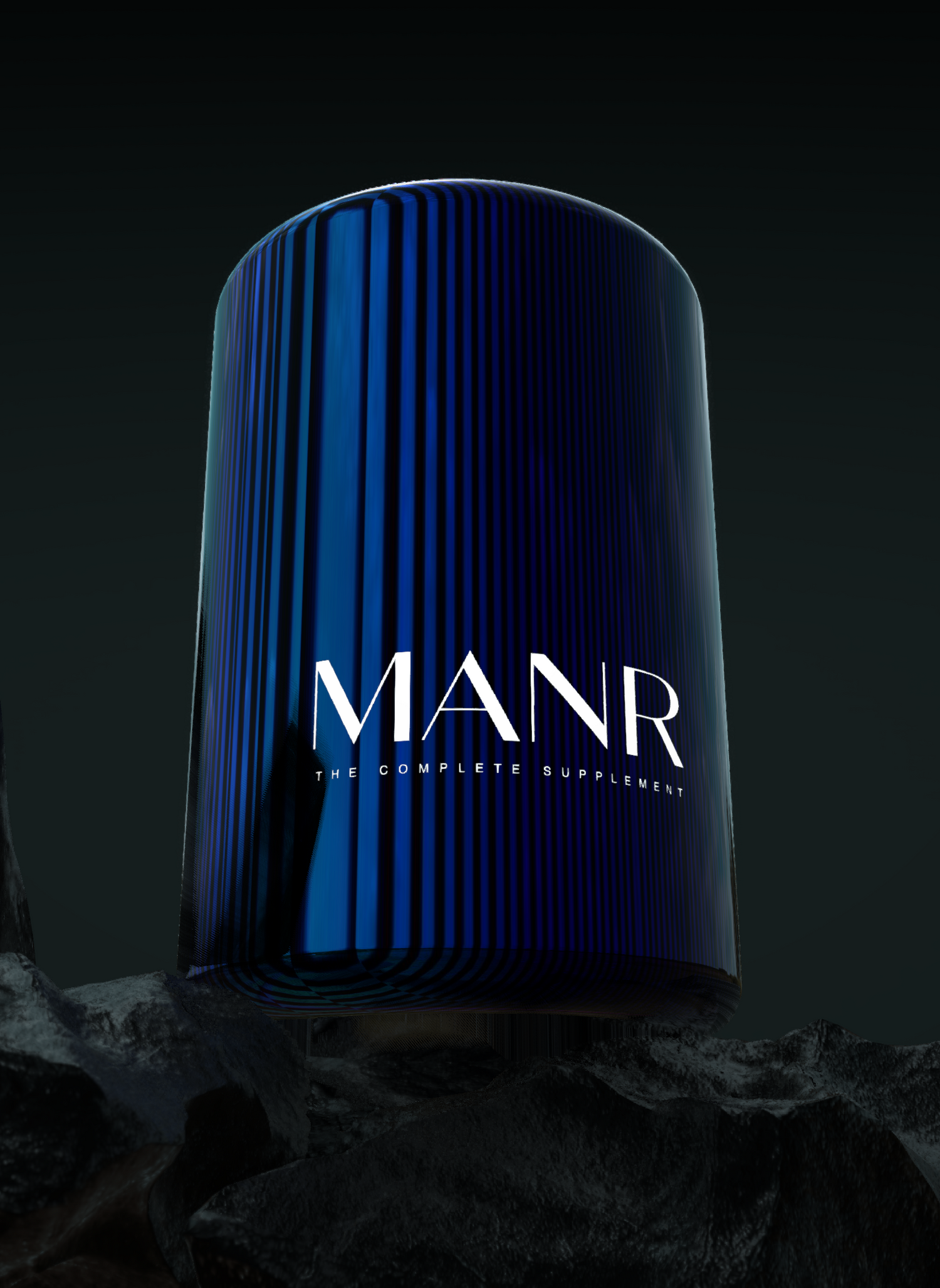 The Complete Supplement™
Enhanced Apperance, Physical and Mental Wellbeing for men.
A powerful all-in-one supplement that enhances every aspect of what makes men, men.
Packed with 16 Powerful Ingredients.
Formulated to to achieve the highest rate of effectiveness from the best formulators worldwide.
Collapsible content
Clearer Skin

Includes Vitamin A, Vitamin E, Lycored Lycopene™, Pure Biotin™ for clearer and glowing skin.
Stronger Hair

Includes Anagain™, Cynatine™ and more for stronger and healthier hair.
Increased Libido

Low Libido is a common issue within males and is slowly getting worse. Low Libdio is caused by stress, anxiety or depression. Can also be a genetic hormonal imbalance.

We sourced and trademarked many ingredients to allow for enhanced blood circulation to all areas of the body.
Increased Testosterone

Included ingredients such as KSM66™ (A more powerful version of Ashwaganda), Tribulus™ and more for increased levels of free testosterone.
Less Stress & Anxiety

At MANR we believe mental health is as important as physical health. We worked with many researchers to find the most effective ingredients to battle mental health.

All of our ingredients work in a synchronous way to aid in all areas.
Increased Energy

Men need to hunt. We need to be constantly on the move, working to be better, strong and sharper.

We added specific forms of ingredients to better fuel your body with energy for maximum output.
Enhanced Muscular Development

Our synchronous formula supports muscle growth and recovery along with powerful anti inflammatory and antioxidants for its ability to contribute to positive wellbeing.
Explore your ultimate self.
16 Proven Ingredients. One Perfect Formula
Sourced ingredients from all around the world that actually work. Unlike anything you can find online or in store.
Every ingredient is dosed at the optimum level recommended by the research.
Trial Reviews
"I feel like a stoic. I'm unphased by stress and stronger than ever."

"Before MANR I suffered with anxiety attacks everyday. I struggled to gain strength in the gym and felt so unmotivated. I feel like I am in control of my life now."

"Absolutely life changing stuff. I have never had clearer skin.."

"I've suffered with acne and oily skin my whole life. I tried every cream on the market but nothing helped. After being recommended for the trials I gave it a go. My skin has never been better, it's changed my life."

"My energy is through the roof.."

"I have had deficiencies that caused fatigue everyday. I tried all the vitamins but they had no affect on me at all. 1 week after joining the trials I have been bouncing off walls!"

"I've gained 5kg of lean muscle mass.."

"I've read a lot about the ingredients MANR use and they are the real deal. Since training while taking MANR I was able to lean bulk so much faster. I've also felt so much calmer and laser focused. I love it."
Learn more about MANR®
What are the ingredients?

Packed with 16 Highly Bioavailable Ingredients.

We cannot disclose our full ingredient list yet as our patents are being approved.

Every ingredient is 100% natural and completely legal around the world.
How often do I take it?

Our aim from the beginning is to make the supplement as easy as possible to keep up with.

Simply take 2 MANR supplements every morning.
Why can't I just get these ingredients myself?

You can get the cheaper and more basic forms with low level aborption and bioavailibility. Our ingredients are sourced and patented so they cannot be bought.

If you purchased the cheaper version of the ingredients it would cost more individually and have less impact.
Can I get this on subscription?

Yes we offer our membership package which is a 30 day supply sent to you door every month.

You become a member of the private club when purchasing the 30-Day or the 180-Day supply.
What else do I get as part of the subscription?

As part of the MANR Membership, we have in-house specialists that you can speak to once a month.

This ranges from Doctors, Physiotherapists, Psychotherapists, Nutrionists, Personal Trainers, Dermatologists and More.
How effective is the supplement?

Our focus on high bioavalibility is important. Bioavalilbility focuses on how much of the nutrient your body accepts.

Most supplements that exist offer a low bioavalable form of the ingredients.
Is it Halal, Vegan, GMO-Free?

Yes, the complete supplement is Halal, Vegan, Gluten/GMO-Free and No-Added Sugar, Dairy-Free, Nut-Free, No-Eggs, Kosher.